28.03.2006
Wow first .plan update this year, I have been really lazy with my .plan lately
Notebook rant, skip if you don't want to read.
If you aren't living under a rock the message that the gfx-card on my notebook is fubar should have reached you somehow by now. Well tbh it sucks, god damn fujitsu-siemens, never buy a notebook from them I tell you. Building crappy notebooks which will destroy themselves over time. Why crap ? Let me tell you, the way their (powerfull) notebooks are build is completely inefficient, the heat deduct is a mess. Thus the heat will progressively destroy parts of your notebook the longer you have it. The case and the motherboard are just examples. Their service is simply ignorant and no real help either. So remember my words if you plan to buy a fujitsu-siemens notebook and btw. it wasn't just me who had these problems, all of my friends with fujitsu-siemens notebooks had quite a bunch of problems already.
Well it comes down to the fact that reparing the notebook would cost me about 700 bucks which is ridiculous so I won't do that - I am going to buy a new one instead.
Notebook rant end.
So what's up in terms of Nosferatu etc. ? Well progress in terms of gfx has slowed quite a bit due to my replacement notebook not being able to handle the gfx-funkyness of Nosferatu. However I got around to code some cool other stuff. For example the NPC Code is now implemented. I also started to code on Booze which I mentioned in some earlier update (I think). Booze will be browser based in order to be able to run it from everywhere and on anything. I first used the ajax technology on it and I must say that I am quite fond of it (for those of you who have no idea what I am talking about - ajax enables me to update a website (while you have it open) without you needing to hit the refresh key.
Booze looks similiar to the MSN and ICQ Messenger but is deeply tied into the Nosferatu System. Some of the features:
Check if a user is playing or wants to play
Lists all players/servers
Connect to the server he's on with a click
Check Playerstats
Send and Receive Messages to/from other users (a user can send a message to someone on a server and he will see it ingame and vice versa)
There's more but it should be pretty useful I think.
In other news the next
IGDA
-Vienna meeting is scheduled for thursday (yeah I will be there), so if anyone is going there, drop me a message.
A bit offtopic but still cool:
My poster submission for the german Hostel Poster Contest made it into the TOP 5, and it is now up to Sony to pick a winner.
Check it out here
I am Christoph Herndler btw. - Yes mine is the one with the driller
You may check out the Higher Resolution Pics
here
.
After writing so much I am going to post the news now and take a break.
Btw. The Hills Have Eyes remake is really cool - go and check it out (looks llike the harder stuff gets a comeback).
06.12.2005
Time for some updates here. At the moment I am really busy with real life so news/.plan updates are not as frequent as some of you would like (and those annoying update-gifs won't change anything
).
I also decided to activate visual confirmation while registering on the board, as well as some other anti-spambot stuff. Spambots became very annoying lately but I think this should be enough to block them off for a while.
You might have noticed our xmas webdesign on the frontpage - thanks go out to me and azelito, the ones responsible for the changes
In terms of actual Nosferatu development alot of work has been done on th weapon system and the tools.
The model-compiler is now autocorrecting out-of-order (reference/animation) bone structures thus I can pretty much compile everything without problems even if the rig is not 100% identical.
This was a really annoying problem and it is a real time saver not having to deal with it anymore. Apart from that, the compiler is now auto generating the correct configuration files for the weapons.
I need to rewrite/reorganize some stuff with the weapon stats, so thats the reason why I haven't logged in for some time (shown under the stats on the website). Don't worry about that tho, since I just wanted to finalize and get the new weapon system working. Btw. it's really easy to add and change new weapons and it will speed up work quite a bit.
Anyway, tired as always so I'll quit for tonight.
11.10.2005
I delayed the .plan update to today, after being up till 2 in the morning to eventually post the news update.
And yes we really spend 2 hours till we (frog,insu and me) got the bullet position on the skinned renders right. Anyway I know that bullets aren't the most amazing thing in the world and they already got more than enough attention for today, so let's move on to more interesting things.
You surely read the newspost about my gamesurgeradio interview on the frontpage. Now in case you wonder how it went, it was a bit fuxored. This however wasn't the fault of the folks at gamesurgeradio/gamersunited and neither mine. Well it was partly mine as it seemed that my 2mbit down and 512 up-stream connection couldn't handle the load of bandwidth that Ventrillo claims.
Anyway we got about 15 min. of footage which you can download from the following links :
A quick recap for those interested what happened:
Show started:
Quick disconnect and quick reconnect after that (nothing too bad happened)
After the first part (while I was talking about the other nosferatu game) I got disconnected again (I had to reboot; so bluewolf moved on to the other interviews (which I have cut out in this version))
Got back in and then the lag/high ping and problems kicked in again.
I was suddenly hearing nothing anymore for about a minute.
After that everything which has been spoken in that minute was sent to me at the same time (<- yeah it was confusing).
Interview got stoped and I went to bed.
So far as the interview is concerned I am done. However theres a pretty cool interview with me coming up at
www.gamequarter.be
pretty soon. Forceflow and co. checked the design document in detail and got some pretty interesting question for me to answer.
Anyway apart from the interviews, I started to recode the ingame menus. Right now the font system has been already recoded in order to accommodate for the new menu concepts. It was quite a hazzle but the annoying part is done.
And yes coding menus is a boring as it sounds. At this point I should prolly start to talk about the uber cool stuff thats in development right now but I don't feel like revealing it yet.
Well ok I am going to give you a hint on one of the cool features currently in development.
Think of this :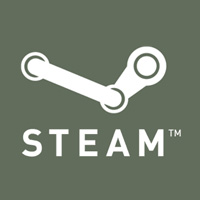 But without all the suckage (is that actually a real word ?) and annoyance. Go figure...
Oh and last but not least ( I almost forgot it - really I was already pressing the edit button..) I would like to mention how uber ownage (I need to stop with using those ridiculous internet vocabulary) 3d studio max 8 is. Really if you haven't seen its new features yet go and check the videos.
I mean check out that new peltmapping modifier and tell me it doesn't seriously kick some major ass.
Max 8 is a really awesome upgrade and it gets an A+ from the ghost.
30.09.2005
Woha looks like there are really people who read my .plan (>1000 views since my last update).
And as always I am updating early in the morning right before posting the news update (I wonder if I will ever update the .plan during the day).
Anyway what happened with nosferatu during the last weeks ?
I am mostly concentrating on fixing bugs, and adding/finishing essential features. This means that I am trying to stay away from useless gimmick features, however sometimes I can't resist.
I just recently added an OnScreenFX system which is totally unrealistic but pretty cool. Basicly water-drops will start to stick on your screen and run down while its raining or when you leave water. Same goes for snow which will now stick on your screen for a short time and fade out slowly. More over if theres snow in a map and you get outdoor, the border of your screen will start to freeze (slowly) - of course it fades out again when you get back inside.
Now I know that stuff like this is very controversal (YOU ARE NOT A FUCKING CAMERA FFS!) however fear not its compeltely adjustable.
You can choose between having it always on, always off or only on while in thirdperson mode (which basicly looks like someone is following you with a
camera
- so its not complete nonsense right ?).
Well I am getting tired so I will try to list one last new feature before posting the news:
Constructible entities have been added and are now fully useable (and customizeable). Basicly the mapper can turn any brushwork into a constructible, allowing both or either teams to build the brushwork during the game (an example would be wood bars to barricade windows).
Screenshots of this will follow later but basicly imagine it to look and work similiar to the Enemy Territory constructibles (and well believe it or not, I came up with the idea on my own - it was stormshadow who told be later on that its basicly exactly what ET already has). I should note that a tactical element of the constructibles is, that you can either quickly destroy it (by shooting on it - which produces quite some noise), or slowly dismantle it (no noise but takes longer).
28.08.2005
Finally after getting bashed to the extreme a new update. As some of you might know I am currently enjoying my holidays, so lazyness kicks in at times. However this doesn't mean that I am not working on Nosferatu, it soley means that I sometimes don't feel like posting an update (cause actually preparing news updates is quite a good bunch of work you know). Apart from that and despite the disbelieve coders also have a real-life ! Yeah I know, unbelieveable but we also get drunk on weekends
I am going to visit my grandmother in france for a week thus I wont be available till next sunday. Since I wont have any internet connection and there isn't much of anything else remotely interesting (in any way) I will prolly try to get alot of things on my todo list done (and believe me its looooong). I also plan to improve the particle system further as well as finally getting around to implement the new ingame menu design (which kicks ass btw.).
I don't know if I already mentioned it but we are going to drop the complicated enhancement menu-system in order to make it easier to get started (as player). We will try to stay away from over-complicated menus and keep it simple. People should be able to start the game and play it without reading the readme or manual.
I will now proceed to bore you with some more offtopic stuff now so run away while you can:
I recently got back into reading comics again and I really like the stuff I am reading now.
After seeing Sin City the movie (which rocked HARD btw.) I decided that I need to get some non-digital-pirated copies of the comics. Luckily crosscult just started to put some awesome hardcovers out each one containing one complete storyline. I got the first 3, the big fat kill being the latest one (thanks to my brother at this point who gave it to me as a birthday present - yes it was my birthday 3 days ago).
I also got into spider-man again, ultimate spiderman to be exact. I really like this new "modern" take on spidey and I just bought me the second hardcover which includes issues (14-27). I especially like the fact that bendis includes stuff that everyone already asked a dozen times while discussing spidey:
SLIGHT-SPOILER
***********
For example why does nobody find out about the obvious spider-bite->suddenly peter is much better at sports, kicks bully ass etc. onnection ? Well in USM one of peters school mates actually finds out, but nobody believes him, and peter gets his ass kicked on purpose to hide his secret identity).
************
SPOILER END
Lots of stuff like that, which makes the series very cool in my opinion.
I also got me the special editions of Avatars Horror Comics (freddy, jason, leatherface) which are each limited to 1500 pieces. Those were oneshots but theres already an on going mini-series on the way - which I already preordered from my local comic book dealer
Well enough for today, I will post the news update now. Cya in a week.
26.07.2005
Well I admit it, the news update took quite some time but well, we are so busy and motivated at the moment that posting updates is one just taking away time which could be spend on development
So whats up ? Well we are progressing very good at the moment (as mentioned in the newspost). We are getting more playermodels done and skinned (btw. you will actually see some official pics of them soon), and dru is animating quite fast to get the weapons ingame.
In terms of coding, I am currently fixing bugs and movement exploits (which are actually quite funny at times), and I also recoded the particle system and implemented a particle entity for the mappers, so that they can actually use them
I also added the reworked (the old one wasn't shown to the public) rpg HUD part (the box at the top right corner), which shows you your current level and experience points, as well as the amount of experience points you need to level up. Basicly, for those who are curious, the old one was in the same style as the bottom circles and should you prefer this one - it will be available via the options or a cVar. We are actually trying to make everything very flexible and customizeable, as well as providing alternative (faster lowres) effects for older machines. For example the fire particles can be replaced with the animated sprite shown in earlier screenshots. However the particleFX also got some tweaks to save performance. For example the amount of particles get scaled depending on the distance, as well as various culling technics.
Everything else is progressing pretty good as well, and I am looking forward to implement the new ingame menu this (or the next) week. Again the old one wasn't shown to the public yet, however we will surely make the old/first versions as shopitems available.
Btw. should you wonder what those wierd
*UPDATE*

2313

posts mean. The number is the amount of views at the time of the update in order to be able to tell how many people looked at this news update.
05.06.2005
Oh yes, Jerome finally finished that Handrig so it shouldn't be long until you get some real ingame action screenshots.
JMW is a little busy at the moment, however he did some great progress on his map. The layout is pretty cool and he also added a good bunch of details.
I am now going to do some changes in texturation and I am going to add more details and eyecandy to beef it up a little since JMW wont have the time to work on it during the next time,
however I am very satisfied with his job on the map and I am not going to change much (expect some new pics next week).
Further more I did alot of work on the particle system and we finally got a quite good looking fire effect to replace the old animated sprite.
I fixed this and that and I am working on quite alot of stuff right now, however I didn't come around reorganising the media section yet.
I wanted to prepare some new map screenshots for todays news update however you will have to wait till the next update until you might get some
As mentioned in the news, we won the acho webhosting contest and as a result
www.deadrabbitsoftware.com
went online a few days ago.
Its pretty much a placeholder and internal website right now, but we might get a proper weby up when things calmed down a little.
I would like to write more but its pretty late (as always) and I am pretty tired (as always) and I need to get up early tomorrow (as always
).
27.06.2005
As I already said, school stuff calmed down, and this is the last week before the summer break. I replaced the md4 checksum algorithm with crc32, in order to be able to create the filelist dynamicly with php (you prolly guessed it but php supports the crc32 algorithm by default). I also fixed a minor bug with the directory creation, where the updater wasn't creating more than 1 subdir in the case, that a directory was missing.
The mappers are progressing very good, and I am very pleased with the results so far.
We are also redesinging the ingame menus atm. We decided to drop the drag&drop handling of the enhancements at the weapon menus in favor of simplicity. It was quite a bunch of work to code, but you have to know when to drop something that just turns out to be completely overkill for your purpose.
I think I will also reorganise the media section on the website, as there are quite alot of pics in the model section right now.
I also attended the
IGDA
meeting last thursday. The presentations were very interesting and I meet some very nice people there. I am already looking forward to the next meeting (which will be held in october iirc).
21.06.2005
Hehe, a week without news update and the people are already starting to cry
. Anyway while the last weeks have been incredibly stressful in school, they were still enjoyable. I went to the Batman Begins premiere, which was awesome btw. (at this point thanks to my good ol' buddy Dark_Paladin),
I saw kung fu hustle as well as the hitchhikers guide to the galaxy and enjoyed them both alot. I really like this wierd sense of humour. Anyway back on (nosferatu) topic.
Mappers are doing fine, coding stuff is getting done faster, now that schools basicly over. One thing which is really important to get done atm is the vertex weighting of the handmodel. Jerome finished the rig but got busy with his civil service not giving him enough time to get the vertex weighting done. Thus if anyone is willing to do it, by all means mail me.
I am also looking forward to the IGDA meeting on June 23rd in Vienna. Should you be interested in joining visit
this thread
. I will certainly be there
See you (maybe
) next week.
06.06.2005
School stuff is reaching its end, and soon I should have a lot more time for nos. Anyway I fixored some stuff with the node/waypoint editor for the bots, I also fixed a bug with the console not allowing you to paste anything. I am now working on the scriptable NPC system which will allow for some nice NPCs populating the maps. I would explain it more detailed but its already pretty late and I would like to move on (yeah yeah I know nothing new over here). Some very cool new maps are coming with the recent additions to our mapping department which reminds me of working on my own map some more. A lot of team members (including me) had a trip during the last weeks so things slowed down a little, this should be over within the next days or so, so dont be afraid of no progress
I also did some smaller changes to the website, thanks to superguppy for the suggestions
My trip was very cool btw. and I learned windsurfing, which is a lot of fun. The weather was quite enjoyable and aside from a couple of hours on one day, everything was perfect.
Nexuiz (
http://www.nexuiz.com
) got released this week, and while it may not be perfect in every aspect its quite fun to play and you should really check it out. Dont forget to disable stuff like bloom or realtime shadows before complaining about low performance
22.05.2005
Heh, damn schools keeping me busy and my sleeping times short
Well tomorrow I will be gone for a week till saturday (as already mentioned last week). I am quite looking forward to it so lets hope that I have a good time and I though I would pull out a nice little news update to please the fans.
We are currently upgrading our map department to make sure that you get some quality maps. So far StormShadow joined in additionaly to six (who joined last week). StormShadow worked as a mapper on the popular rocketarena3 mod for quake3, however he also made some funky Enemy Territory maps.
The creator of the famous(?) Black Town map for quake3 will most likely also join the team (however at a later point, since hes quite busy atm).
In terms of handmodel, the rig is almost finished (thx to Jerome), and only a couple of smaller glitches remain to be fixed.
Slightly Offtopic but Star Wars Episode 3 kicked ass unlike Episode 1 and 2, so if you haven't seen it yet ->
GO SEE IT
I would also like to recommend the awesome
bugmenot
extension
for
firefox
.
Have a nice week !
17.05.2005
Woot 1000 posts from me on this board! So either I have a lot to say or I am just a spammer
Well the last week was pretty busy for me, since I had to finish a php/mysql project for school with 3 exams following the days after, but I think everything went well (at least I hope so) and now I got more time to spend on nosferatu.
However I will be gone from this Sunday to Saturday (summer sports week with my school or whatever you would say in english), it will be cool tho (can you say sex,drugs and rock&roll ? Well not quite but almost
)
Ok now on to more Nosferatu related stuff. As you can see the Nosferatu handmodel has been finished, and is already getting rigged so mike- can start animating the weapons. Six joined the team as a mapper and might port his castle map from ET to Nosferatu (with some changes to adapt to the new gameplay of course
).
Check out some screenshots (from the ET version)
Nice eh?
Btw. I found a funny movie while searching for inspiration for the jesus wants you advertisment (and btw. yes its the dude from dogma on my advertisment, I know). Now check this:
Oh yes you read it correctly. It says Jesus Christ Vampire Hunter, and hes slaying vampires with kung fu.
I already got me a copy of the movie, and I am going to check it out later.
Thats it for this week see you all
02.05.2005
Pretty much everything (in terms of code) is now re-implemented. I also created a SVN-Account for joeljkp who is doing the linux port, and hes now starting to port the non-vanilla qfusion stuff (qfusion supports linux out of the box, so we only need to port some smaller stuff -> thanks Vic
). I am currently thinking about integrating the autoupdater into the nosferatu.exe however I havent decided this yet (its low priority anyway). The autoupdater (no matter if integrated or external as it is now) updates only essential files (read official updates) but will have an option for downloading authorized thirdparty stuff like custom maps/models etc. We are trying to encourage mappers and modellers to create addon/replacement content which gets actually used.
Speaking of maps I am planning to redo my gassstation map soon, and already got some very cool ideas for it. Also the fog-color will be less intense, I will go for something more pale (btw. it looks like on some (miss-aligned) monitors the fog appears to be red-orange, this is not intended ).
Aside from that, I also updated the webcontent with the recently (last couple of weeks) released media. Furthermore a rss-feed for the news has been added to the site (check the links on the right).
After finally being done with reimplementation of oldstuff, I can finally start to code some more interesting stuff *woot*.
27.04.2005
Hmm I am tired and already wanted to go to bed, however I am going to write a short .plan update just as I promised hehe.
Reimplementing is getting along quite nicely however I spent the past 3 days with coding an AI for my robocode roboter. Its great fun although I am back and coding for Nosferatu at fullspeed again (I finished of the Skincolor stuff today - again <- data loss
). In other news we finally came up with a nice anti-vampire-turned action for the slayers, the praying/blessing. The slayer may bless a corpse to disable the respawn slot for the vampire (read the design document if you want to know more).
Anyway I am in the process of updating the content of the website as well ( I already updated the weapon renders and the videos), and I will add all the other stuff released in the past weeks later on. The linux port is coming along nicely and I am just making some final touchups before I give joeljkp a SVN account, so that he may continue with getting everything up and running under windows (the worldserver part appears to be ported now).
A little offtopic now:
I just enjoyed 4 episodes of Angel Season 4 in a row (thx to my ol' friend Gunslinger for letting me snatch his DVDs) and I have to say the season is getting better and better with every episode (I am at episode 16 now).
I also watched Amityville Horror yesterday (the remake) and I enjoyed it very much. I already got some very cool specialFX ideas for tnohs Haunted House map
17.04.2005
Well yeah, if you have read todays newsupdate, you might have noticed that I lost pretty much all of my data. Thanks god that I had almost all of my important data backed up (except for my emails and logs, which I miss very much
)
Anyway, if you are interested in how all this happened heres a brief summary:
I wanted to copy my good XP image over my current XP install like I did 2 dozen times before. However instead of clicking on partition->from image I clicked on data carrier->image so it replaced the whole hdd with the image (and all this happened just because I was hurrying up to leave, and I wanted to let it copy over the image while being away). Nothing too bad since the data was still there, just not visible. So after running a nice recovery program over it, it found all my data. Happy about the success everything was copied over to a second harddisk. However after the recovering was done, checking if the files actually worked would have been a good idea. Blindfolded by the correct filenames, directory structure, date and size everything got copied back to my original hdd, only to discover that the data was trashed.
It looks like the recovery program recovered the actual binary data from the wrong segment on the hdd so the files are now filled with random data from other files. Great eh ? Well thats my story.
And whats the moral of this story ? Make regular backups or you get screwed and dont mess with important data while you are in a hurry.
10.04.2005
Ok so I wasn't able todo the regular .plan updates however I will give it another try.
Things are progressing pretty good, we got a new mapper named tnoh, whos really cool. I played his haunted house map for the Zombie Panic halflife mod and instantly loved it, so I got in touch with him and he joined the team
In terms of coding; I finally finished the player color system a week ago which basicly allows the player to select an rgb color value (selectable via 3 sliders red/green/blue) for certain skin parts. I am also working on the movement system which is undergoing some drastic changes.
Vampires are now able to do walljumps and Slayers may now quickly dodge vampire attacks. Both will be limited to the stamina. The stamina system will also be rewritten in the next few days.
I also rewrote/designed the scoreboard to a nice soldier of fortune2 style scoreboard. The spectators are displayed in a scrolling line on the bottom.
Its almost done and needs only some minor adjustment.
I might also missuse my .plan as some kind of pseudo blog, so mind you having some offtopic stuff in it
Saturday, the gamesclub (a specialised dealer in computer games) closed his doors forever, so they sold some nice stuff for a bargin.
I got me a nice Splintercell stand (3 euro), an icemat mousepad (8 euro) and a vampire coffin (0 euro). I also finally bought me a logitech mx510 which goes incredibly well with my icemat mousepad and the padsurfer which came with it. I can highly recomment it
In case you are interested, check out some pics over here
http://www.3d-zone.org/farena/stuff/haul/
Damn already 23:13, I have to get the news-update out so I will stop now. Hopefully see you next week
02.08.2004
Wow now that was a lot of space between the last plan update. I am sorry, but I think its better if I work on the game rather than writing plan updates all the time
Anyway the project is no way dead, 2 of our Modelers were moving
so the progress on the model site droped a little. LST is almost completely back, and Mike is trying to get everything back up ASAP.
LST is currently working on the hands model and on some of the weapons. The quality of all the models will improve a lot due the support for bump/normal maps. Cronos finished the FNP9 so its ready to be skinned.
I am planning to merge the board with the worldserver system and prolly the news so only one account is needed.
On the coding side lote of stuff got done, and like 80% had to be rewritten to fit the engine switch (see General Format Changes for infos).
I am trying to list as much as I remember but I most likely forgot a lot of stuff, anyway:
- Added Worldserver userinterface to the Website (still work in progress though)
- Added statistic system for the worldserver (it now keeps track of every shot you do with every weapon, each kill, each death a lot of stuff
- Added Worldserver technology
- Redid Ingame Menus
- Made the menus resolution independant (they look the same at all resolutions, so they dont shrink like the lame UT menus)
- Added Loading Screen
- Added free climbing (grap a ledge and pull yourself up)
- Added Content-Crosshairs (different crosshair when you aim at a door/explosive/ladder/teammate etc.)
- Added custumizeable playermodels (select between different hats/eyeglasses etc. for your model)
- Added objective gamemodi: The mapper may assign objective_points to various entites like explosives,triggers,doors etc. when a team reaches 100 points it wins. This should give mappers the possibility to do nice complex "mission maps".
- Added new map entities for the mappers
- Switched to q3map2 for mapcompileing and GTKRadiant 1.5 for map editing
- Added support for GTKRadiant 1.5
- Changed the xml entity file to support GTKRadiant 1.5
- Added BOTS
- Improved Vampire BOTS AI
- Added a new HUD
- Added motionblur for pain and underwater view
- Added Van Helsing style vampire view (motionblur and all players are only shown as red skeletons)
- Removed the minimum lighting on models (so when you are in a completely dark corner, you WILL be completely dark)
- Finished the universal weapon system (its now very easy to add new weapons; especially bullet weapons)
- Wrote lots of RPG/Stats stuff
- Fixed death functions
- Removed falling damage for Vampires
- Added vampire skill system
- Added like vampire skills like
* Cloaking
* Transform into Rat
* Vampire Blood Vision (prolly Van Helsing style as noted above
- Reworked the particle system
- Things i cant remember anymore...
I worked additionally on 2 maps, some models, artwork the website, blabla you get the idea.
General Format Changes:
- Map Format: We now use quake3bsps instead of quake2bsps thus allowing us todo more detailed maps
Note: The use of q3bsps DO NOT include the limitations known by quake3 like
* Wrong dlights: In q3 when you stand in a completely dark
corner the dlight wont light the area up
* No lightstyles (read: no flickering light, day/night cycle, light
switches etc.)
- Model Format: We are now using skeletal animations thus allowing us to use one animation file for several player models. (And of course better looking animations)
- Q3Shaders instead of RScript
Oh and btw. Nosferatu will still be free and no Quake2 nor Quake3 will be needed in order to play it.
I dont know if i mentioned it yet but a Linux port is planned.
I will try to keep the .plan updated (as requested)
19.02.2004
Already some time gone since i did the last update but hey, isnt it good when i am working on the game instead of writing logs ? Well anyway i am trying to keep track on the changes/progress I do, so iI will just post what I noted:
- Fixed/Changed Texture Loading: TGA/PNG/JPG/WAL/PCX are now supported
- Finished menu Artwork/Concept
- Finished team-selection menu
- Started weapon-selection menu
- Worked on the weapon-selection menu
- Worked on the item-selection menu
- Finished the design of the regular menus
- Added overview bars (damage/accuracy/mobility) bars to the Weapon-selection Menu
- Improved the design on the weapon-selection
- Implemented the mainmenu design
- Changed the exit menu to show the credits when exiting the game
- Added New Hud
- Added MOTD Menu which shows the Server settings with Motd
- Changed some font colors
- Added Cinematic style blackbars (on the top and the bottom of the screen) when in spectator modus
- Fixed Console notify color
- Added Movienoise (3 different strong noises), Silenthill 2 style
- Added model spawn entity
- Expanded func_explosive entity
- Added better door entity
- Fixed func_explosive debris bug
- Added mapper modus (no wait for round begin or even teams, cheats on etc.)
- fixed vampire fov
- added texture depended footsteps
- added Thirdperson modus
- added particle entity
- readded Vampirespeed
- fixed vampire pickup crash
- fixed crashing of ingamemenus when selecting/watching too much items
- added Vampire leaping and high jumping
- disabled stunts for Vampires
- added corona/lensflare FX
- added Day/Night Cycle (with changing Skyboxes)
- added smooth skybox fading for day/night cycle
- changed the model_spawn entitie to be compatible with the GTKRadiant misc_model (preview the model in GTKRadiant)
- added Weather FX Rain/Snow etc.
- coded gallery script for the media section (with auto thumbnail feature
- fixed corona with fog bug
- fixed water crash
- switched to arghrad
10.12.2003
Just wanted to say that I am still alive and coding.
Parapraxis is coming along nicely with the sounds and i am currently coding the vampire skills.
Progress may drop a bit the next days because I got some exams coming
04.12.2003
Parapraxis is doing a nice job. He already did some concepts and soundwork, i am really satisfied with him.
I redid the hole teamplay system, its better now.
There is also a Deathmatch mode but it isnt something important, we will keep focus on the teamplay.
I also optimised the Sunlight detection for the vampires.
The Day/Night Cycle default setting is now specified by the mapper but the serveradmin can change it if he really wants.
I think I will do some work on the menus and on the vampire skills.
31.11.2003
Hmm i finished setting up my Notebook (in case you want to know what notebook; fujitsu/siemens amilo D 1840 with 3ghz HT CPU) and i am currently working with it since its way more powerfull than my regular pc.
I also think that I havent really mentioned that we got a simple stunt system know but i dont know if it will be for both teams or just for one of them. You discuss that on the boards.
I am thinking about recoding the teamplay system in a cleanerway.
It also seems that we got a new member - cpx
He will do music/soundfx and prolly some concept art.
As soon as i get an reply to his last mail ill make it official.
I may also do some work on the media section of the site.
Ill keep you updated on the progress...
29.11.2003
Heya the moddb nosferatu site is up and i did a small link button you can use to link us
You can also meet me on irc
channel: #openquake
server: irc.telefragged.com
if you need an irc client go to
http://www.mirc.com
Coding:
As i said i coded the inventory system yesterday it works like that:
Befor each round you can select
1 Primary Weapon
1 Secondary Weapon
1 Special Item
Nothing innovative new but it works fine.
I also coded the first 3 Items Silencer,Lasersight,Flashlight.
They are working fine as well.
I may code some vampire skills today.
Maybe not because i am currently setting up my new Notebook
28.11.2003
ok i added the .plan board because i am too lazy to write a new php script.
I also added Nosferatu to moddb.com and did a nice Logo:
http://www.3d-zone.org/nosferatu/media/nosferatu_modDBTitleImage.gif
I may code the inventory system today.